Daftar sebagai talent.
NodeJS Developer
Kami membantu talent mendapat pekerjaan yang mereka inginkan. Bekerja secara remote atau onsite, baik perusahaan di Indonesia maupun mancanegara.

Tidak hanya itu, kamu juga berkesempatan memperoleh penghasilan tambahan sebagai freelancer, mentoring dan lainnya. Mari bergabung dengan ekosistem ekslusif Upscale, GRATIS!
Join Our Community
Visi kami adalah membangun ecosystem yang dapat mendukung semua pelaku industri, baik talent, perusahaan, universitas, komunitas dan semua pihak lain yang dapat mendukung visi kami. Ayo bergabung untuk meningkatkan kualitas industri indonesia
Join Community
Share & Learn
Dengan bergabung dengan upscale, talent mendapatkan akses platform edukasi yang kami kembangkan, baik sebagai mentor maupun sebagai siswa.
Expand Your Network
Perluas pertemananmu diberbagai bidang kemampuan dan diberbagai regional. Ikuti event-event khusus upscale yang akan dilakukan berkala.
Get Hired & Make Money
Mulai bangun pipeline karirmu dengan Upscale. Daftarkan diri anda, lengkapi profile, ikuti assessment & dapatkan karir / pekerjaan yang sesuai harapan anda.
Kami Berbeda.
Layanan kami berbeda dengan beberapa layanan yang ada. Ada beberapa jenis layanan yang mungkin bisa dibandingkan dengan kami seperti
---
Upscale Platform

Platform yang membantu kami membangun karir dari mencari pekerjaan idaman, project freelance sampai mentoring

Bootcamp & Penyaluran kerja

Pelatihan yang diadakan suatu instansi / perusahaan untuk memberikan pelatihan, terkadang terdapat fasilitas penyaluran kerja.

Job Portal

Website lowongan kerja seperti jobstreet.
| Fasilitas | Upscale | Bootcamp | Portal |
| --- | --- | --- | --- |
| Career Assistance | | | |
| Pelatihan / mentoring | | | |
| Jaminan kerja | | | |
| List lowker | | | |
| Peluang Project as Freelance | | | |
| Bekerja dengan client International | | | |
| Peluang Pasif Income | | | |
| Bantuan dari expert saat kesulitan | | | |
Bergabung dengan komunitas kami
Kami secara aktif akan terus mengembangkan komunitas dan network kami dengan berbagai pihak.
---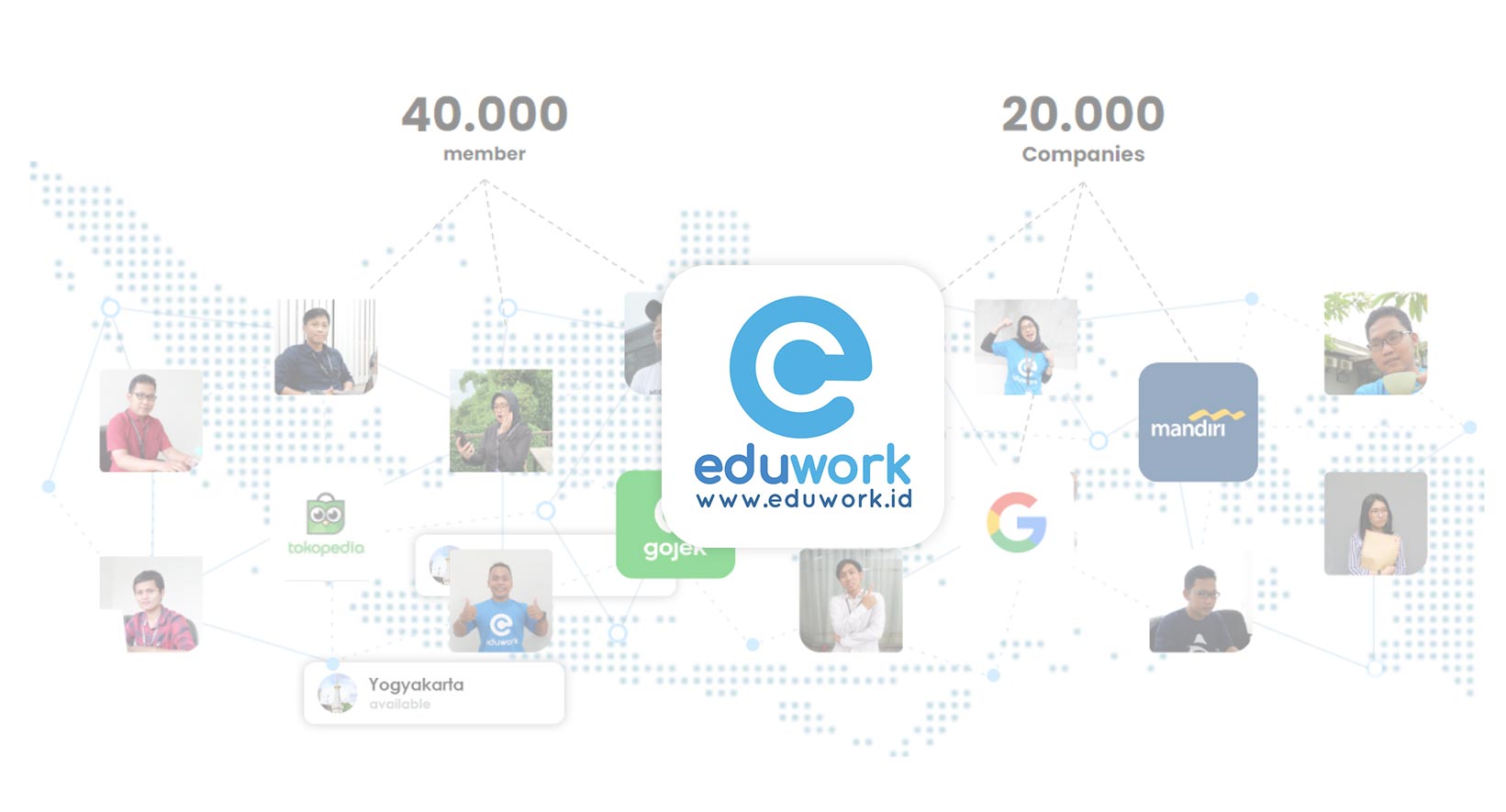 Yogyakarta, Indonesia
Jakarta, Indonesia
Bandung, Indonesia
Malang, Indonesia
Bali, Indonesia
Surabaya, Indonesia
Tangerang, Indonesia
Semarang, Indonesia
Solo, Indonesia
Bogor, Indonesia
---
Bagaimana tahapanya ?
Kami menyesuaikan dengan kebutuhan dan ekspektasi Anda
Konsultasi singkat dengan konsultan kami akan membantu kami untuk mengetahui kebutuhan kamu. Kami pastikan kami akan membantu kamu untuk mendapatkan apa yang kamu cari.
---
1
Daftar sebagai member
Daftarkan dirimu sebagai salah satu member di komunitas eklusif kami
2
Konsultasikan dengan talent care
Talent care kami akan membantu Anda dalam mendapatkan apa yang kamu inginkan
3
Dapatkan yang kamu inginkan
Kami secara aktif akan mencarikan pekerjaan idaman kamu. Yuk bergabung!
NodeJS Developer
Jakarta, fulltime,
Posted 5 bulan yang lalu
Min 3 Years - Fulltime/Partime, Remote/Onsite
---
Responsibilities:
- Translate requirements and implement product features to perfection
- Work directly with developers as a team lead and manage products to conceptualize, build, test and realise products
- Deliver best-in-class code across a broad array of interactive web and mobile products
- Work on continuous improvement of the products through innovation and learning
A knack for benchmarking and optimization
- Developing features for highly complex, distributed transaction processing systems
- Implement functionality for automated tests that will successfully pass and meet coding standards
- Debug production issues and create subsequent mitigation plans
- Optimize the performance of existing implementations
- Stay abreast of new innovations and the latest technology trends and explore ways of leveraging these for improving the product in alignment with the business
Requirements:
- Min 3-5 years of experience as a Backend Developer using NodeJS
- Database architecture and design on SQL (like Postgres) and NoSQL (like MongoDB) systems
- Memory management, multithreaded programming and background processing
- Debug moderately complex problems and analyze logs in production systems and to read existing code
- Various data storage options, such as Relational, NoSQL
- Object-oriented design, data structures, and complexity analysis
- CI/CD environment with Jenkins/CircleCI
- Microservices
- Agile Development (SCRUM methodology, JIRA)
- Code versioning tools such as Git, Bitbucket, Mercurial, SVN, etc
- WebSocket, REDIS, Memcached, and Cloud Messaging Frameworks (PUSH Notifications)
- Elasticsearch ELK stack- Elasticsearch, Kibana, and Logstash, REST API integration
Currently open roles urgently.
---
Web Developer
---
---
UI/UX Designer
---
---
Backend Engineer (Go)
---
Ingin Konsultasi Kebutuhan Anda?
---
Bisnis analis kami selalu siap untuk mendengar kebutuhan bisnis Anda, secara GRATIS.